When it's time to move, you need someone to advertise your home, show it to prospective buyers, negotiate the purchase contract, qualify financing, oversee the inspections, handle all necessary paperwork and supervise the closing. Elizabeth takes care of everything you need, from start to finish. When asked why sellers choose Elizabeth, the reasons are:
1. Always Available: Elizabeth is available to you for any questions or concerns, no matter what the issue, around the clock, 365 days a year.
2. Advanced Preparation: Selling your home at top-value depends upon preparation done long-before your home hits the market. At your initial meeting, Elizabeth will explain the selling process in detail and outline a clear strategy uniquely designed for your home. She works with you from start-to-close to make sure your home shows to its best possible advantage. You will have no surprises. Click here for Elizabeth's often recommended selling to do's.
3. Pricing, Promotion, Timing & Launch: While no one can control overall market, your home's condition, pricing, timing, promotion and launch are critical pieces of the process that you can control.
Using her extensive knowledge of the local real estate market and neighborhood statistics, Elizabeth determines the best initial list price for your property. Once the list price is set with your input, maximizing web appeal through personalized home staging, creating targeted marketing, and insuring extensive exposure will promote your home to its best advantage.
Elizabeth Winterbottom's marketing is fresh and professional. Her print ads, postcards and brochures are considered to be some of the best in the industry. She creates a video tour of your home and it will be advertised through ListHub on over 900 different websites nationwide (see a few below), Twitter, Instagram, Facebook, LinkedIn and a customized property website specifically for your home. The timing and execution of the launch date are the final keys to a successful sale. Together, these maximize the exposure of your home to buyers. Frenetic buyer activity translates into strong offers and top selling prices.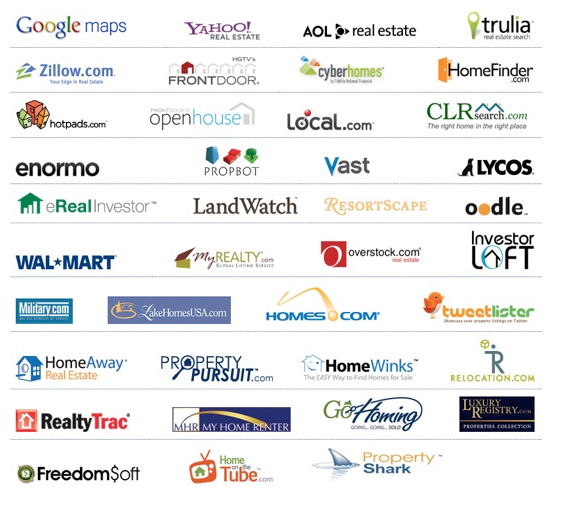 Listings on Elizabeth Winterbottom's ListHub websites get over 275 million hits each month by people actively looking to purchase a new home. Basically, your home cannot be missed on the internet.
The New York Times
New York Times Magazine
The Item of Millburn & Short Hills
The Jewish News
Local Town Train Station Posters
Wall Street Journal
Millburn-Short Hills Magazine
The Independent Press
The Star Ledger
4. Large, Blue Chip Client List: After more than a decade of real estate experience, Elizabeth has an extensive client list. Buyers and sellers from many top international companies (a few below) have been represented by Elizabeth and often refer their colleagues and friends to her and her listings. Elizabeth also works with relocation buyers looking to move to our area for our beautiful homes, wonderful towns, strong schools and easy commutes. This, too, increases the level of exposure your home will receive during the selling process. Marketing through this network helps get your home sold quickly and at its maximum value.
Accenture
American Express
Bank of America Merrill Lynch
Bank of New York Mellon
Barclays Capital
Berkshire Partners
Citigroup
Columbia University Medical
Couch Braunsdorf Insurance
Credit Suisse
Debevoise & Plimpton
Deutsche Bank
Dun & Bradstreet
Fermat Capital Management
Fox News
Genpact Pharmalink
Glenview Capital
Goldman Sachs
Hulu
Johnson & Johnson
JP Morgan
Jump Ramp Games
Kessler
Kohlberg Kravis Roberts
Lucent
Marketsmith, Inc
Marsh, Inc.
Memorial Sloan Kettering
Morgan Stanley
NJ SEEDS
NBCUniversal
Newark Beth Israel Medical
PIMCO
Prudential Financial
RBC Capital Markets
Seaport Capital
St. Barnabas
The Huffington Post
The New York Times
Time Warner Cable
Two Sigma
Warburg Pincus
Weil, Gotshal & Manges
5. Careful Contract Review / Proven Negotiator: Once you have received an offer on your home, careful review of the contract and its terms is critical. A knowledge-based and unemotional response to offers is of the utmost importance. Elizabeth's respected and proven negotiation skills allow you to get the best terms and highest price for your home.
6. Home Inspections: Once you are terms-agreed with a buyer, Elizabeth helps you negotiate the home inspection process smoothly. If any issues arise, she helps you navigate inspection requests by getting estimates or repairs done so your closing stays on track.
7. Results / Professionalism: By the day your home hits the MLS, you will be more than ready. From the pricing of your home and your Launch Weekend through managing the walk-through and closing, Elizabeth works hard for you every step of the way. As a result, her sellers achieve the highest possible prices for their homes.
8. Clients for life: Once you have bought your home, your relationship does not end. Elizabeth continues to be available to you for local resources, market statistics and any and all real estate-related issues. Elizabeth has clients for life and enjoys helping all of her buyers and sellers well beyond their closing date.
If you are even thinking about selling in the next few years, Contact Elizabeth to set up a "No Obligation" appointment to discuss selling your home:
Contact Elizabeth Winterbottom